(Central) Auditory Processing Disorder
Auditory processes are the auditory system mechanisms and processes responsible for the following behavioral phenomena:
● Sound localization and lateralization
● Auditory discrimination
● Temporal aspects of audition including temporal resolution,
temporal masking, temporal integration, and temporal ordering
● Auditory performance with competing acoustic signals
● Auditory performance with degraded signals
These mechanisms and processes apply to nonverbal as well as verbal signals and may affect many areas of function, including speech and language.
(ASHA, 1996, p. 41)
Auditory Processing Disorder (also known as "Central" Auditory Processing Disorder) is differentiated from learning disabilities, language disorders, ADD, and ADHD when there is a primary deficit in the interpretation of auditory information. These other disorders or characteristics of these disorders are often present in addition to auditory deficits making a pure diagnosis difficult; however auditory processing testing can help educators to form educational plans that best fit the individual student.
Several Common Symptoms:
* Difficulty understanding in noisy environments.
* Difficulty with auditory attention.
* Poor phonics and sound discrimination.
* Poor auditory comprehension.
* Difficulty with reading comprehension.
* Poor social/peer relations.
* Slow/delayed response to verbal stimuli.
* Inconsistent response to speech.
* Poor auditory memory.
* Difficulty with multi-step directions.
* Difficulty with organization and time management.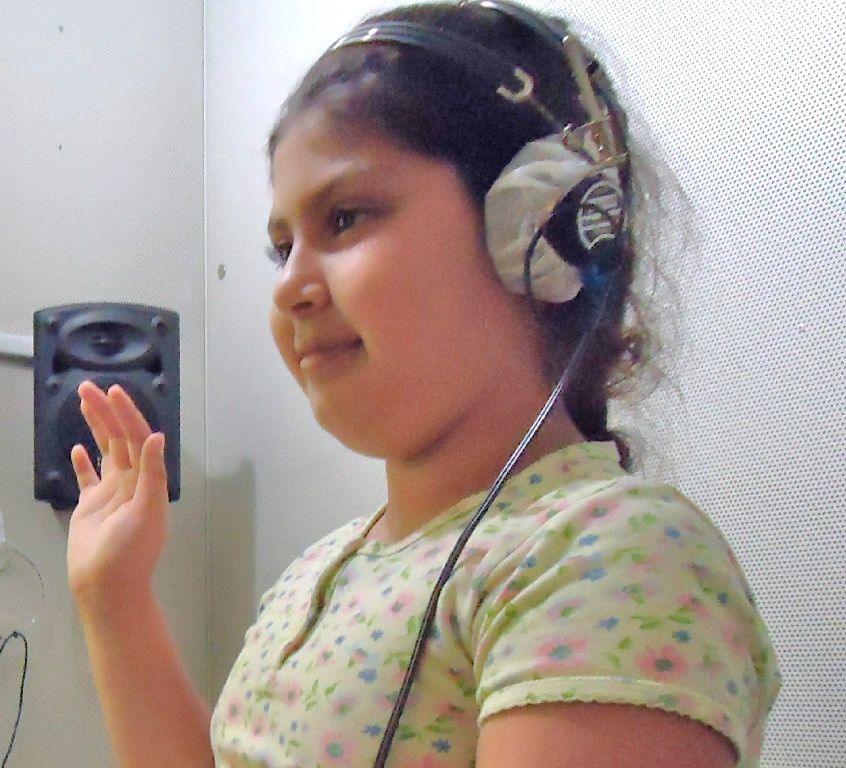 Diagnosis:
Diagnosis of Auditory Processing Disorder is typically done by an audiologist, although a team evaluation involving speech language pathologists, psychologists, educators, and school nurses is often necessary to rule out other differential diagnoses.

Diagnosis includes a comprehensive audiological evaluation and a comprehensive auditory processing evaluation including an analysis of the patterns of responses. This testing takes place in a sound-treated booth under headphones.


Treatment Options:
People with auditory processing disorder are typically categorized, based upon test results, into four categories including binaural integration, auditory closure, temporal patterning, and binaural interaction. This categorization helps to focus accommodations, intervention goals, and activities. Some people benefit from accommodations to the classroom and/or work setting without specific intervention programs. Some people benefit from a combination of accommodations and intervention programs. The most appropriate recommendations and referrals are based upon a person's test results, auditory needs, and lifestyle.

Specialized Testing:

At New England Audiology we provide specialized auditory processing testing for people with hearing loss and people who have had traumatic brain injury. The goal of the testing is to help provide accommodations and recommendations that are specific to the individual needs that are unique to a person with a hearing loss or a person who has had a traumatic brain injury. The purpose of this testing is not necessarily to diagnose an Auditory Processing Disorder but instead to help create accommodations and recommendations specific to the person's unique needs. For example, the results may provide information that can be of help when creating a treatment plan for a person who has had a traumatic brain injury and is receiving speech therapy.